The success of sex: men knowing how to make women come!
Orgasm is a neurophysiological response which may have developed to allow orgasm and ejaculation in men but which remained as a potential response in women because there was no evolutionary reason why the neural pathways causing orgasm should be suppressed in the female of the species.
This isn't merely a patriarchal view of the female orgasm, it's a biological hypothesis which explains the presence of the orgasm rather in the way that evolutionary theory explains why evolution did not suppress the development of nipples in men.
The ease with which women achieve orgasm
This is clearly affected by a range of factors, including a variable genetic factor. And of course a social factor – how much she trusts her man will affect how easily he can make a woman come during sexual interaction.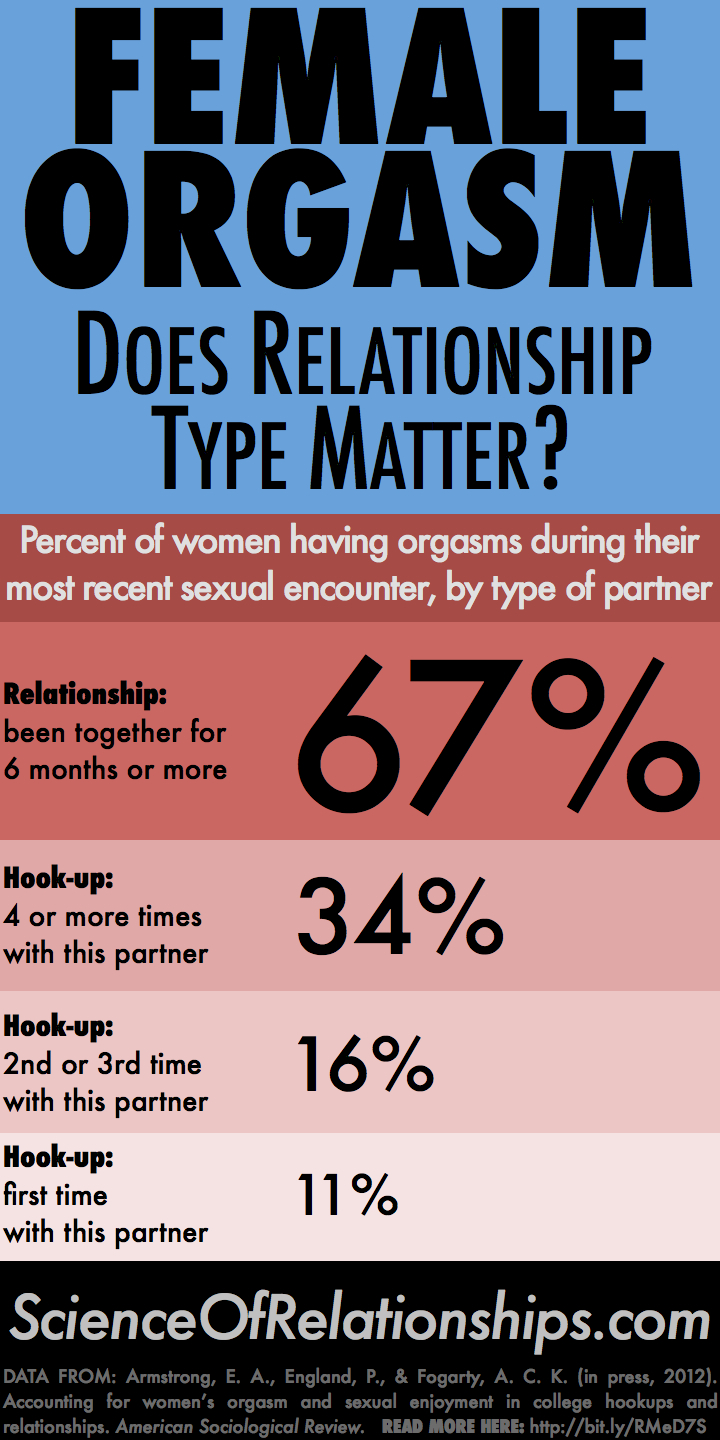 Although  work has been done on this, the research methodology was somewhat flawed, but in general it indicated that there is a genetic component of around 34% in the difficulty women have in reaching orgasm during intercourse, and 45% for any difficulty in reaching orgasm during masturbation.
Although this data is interesting, it's not actually particularly helpful in understanding why women can't reach orgasm and in offering them methods by which they can facilitate their achievement of sexual climax.
For example, the range of factors that impact on a woman's ability to achieve orgasm or a man's ability to make her come will include sociological factors such as the meaning and acceptability of orgasm in her culture and her social environment.
And we've already implied that some women feel more comfortable reaching orgasm during vaginal intercourse than through masturbation because of an association in their minds between clitoral stimulation or masturbation and unacceptable or otherwise negative behavior; it's possible they even see it as a taboo activity.
Equally, any sexual activity which might threaten the intimacy of a sexual relationship could be potentially threatening for some women. It is not threatening, however, when a man knows how to make a woman come. She tends to approve of his investment in her sexual pleasure.
In addition, personality factors and the influence of religion are likely to be of major importance in the complexity of the variability of female orgasm capacity.
Needless to say, regarding women's orgasm as a byproduct of human male embryonic development is contentious position, one that has been termed "politically incorrect", if for no other reason than the fact that orgasm is an extremely important source of pleasure and a valued element of sexuality for many women, whether they come during intercourse or by a man making them come through masturbation.
Wanting a man who knows how to make a woman come?
In a survey of women in heterosexual relationships, Bancroft asked them how important various factors were to their beiug able to reach orgasm and sexual happiness. In order of importance, the percentage of women answering "very" or "extremely" important to the following questions were:
1) to feel emotionally close to your partner – 83.5%
2) to feel your partner is sexually satisfied – 78.9%
3) to feel talking comfortable but your partner about – 61.5%
4) to have an orgasm – 29.6%
This clearly indicates that sex and orgasm has a different significance to women than it does to men, although again one has to ask to what extent woman's limited expectation of orgasm is determined by socio-cultural factors. One woman will see orgasm as a very different objective to sexual satisfaction, another may want her man to make her come at every opportunity and may think sex disappointing if this does not happen.
Frequency of orgasm
Kinsey defined total sexual outlet in men as orgasm and ejaculation combined, regardless of what sort of stimulation produced it. On this basis he found that 2.1% of his male research subjects had a zero frequency of sexual outlet.
There is no data available about how many women fail to reach orgasm because of body image issues such as being overweight, and the attendant shame and embarrassment they feel about this.
However, the number of women who are dieting strongly suggests that a high proportion of women feel they are overweight and would like an effective 12 week diet plan to help them lose the excess pounds.
Among men who are sexually active, 72% claim that they always had an orgasm to climax and ejaculated during sex with a partner, 21.8% said they usually did, 3.7% said they sometimes did, and 2.6% said they rarely or never did.
This latter figure presumably represents the percentage of men who, at the time, were prepared to admit to having, or were identified as having, delayed ejaculation.
In a French research project in 1994 a group of men reported that they achieved orgasm most easily through vaginal penetration, while 47% of men said they always came that way and 49% said they came "rather easily" that way.
Interestingly enough, during masturbation by their partner, the percentages of men who always came were 22% and who "rather easily" came was 53%: the comparative figures for achieving ejaculation by fellatio are 22% and 43% respectively. The figures for the proportion of men who were able to make a woman come is not given, unfortunately.